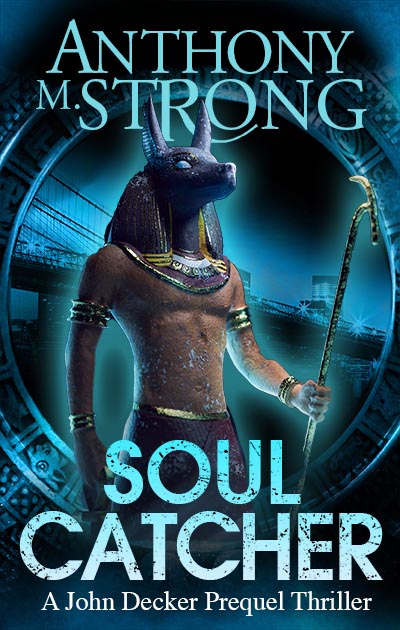 Soul Catcher
The John Decker Thriller series Prequel
The thrilling prequel to the John Decker series.
A murdered billionaire. A priceless statue. A reclusive cult.
In New York City, Homicide Detective John Decker arrives at a brutal crime scene. A man has been tortured and murdered in his own house, a sprawling mansion on the Upper East Side. But this is no ordinary home invasion. Nothing has been taken, and there appears to be no motive. Until beautiful Egyptologist Emma Wilson shows up with an enigmatic letter penned by the victim.
Soon Decker is thrust into a shadowy world of ancient beliefs, fanatical cults, and the quest for a priceless artifact – a rare statue of the Egyptian god Anubis.
Now, with their lives in grave danger, Decker and Emma must solve the mystery of the statue, and stay one step ahead of a cult with one thing on their minds, the return of their god, and the judgment of all mankind.
Soul Catcher is part of the John Decker series of novels, however, each book is a standalone story and does not require you to have read the other books in the series.
If you are a fan of James Rollins, Douglas Preston, Lincoln Child, Steve Alten, Graham Masterton, and Michael Crichton, you will love the John Decker series.