New Release
Final Destiny
John Decker book 13
Deep in the bowels of the Brooklyn Bridge, a grisly murder terrifies the city…
Fresh off the Carpathia after surviving the sinking of the RMS Titanic, John Decker and his companion Mina find themselves in 1912 New York City penniless and with no idea what to do next.
Meanwhile, an elaborate party ends in tragedy when a guest is found dead. A trail of inhuman footprints leading away from the body is the only clue. When a second murder occurs days later, it becomes clear that the attacks are not random, and at the center of the mystery is Clarence Rothman, a man who might hold the key to helping Decker and Mina get back to their own time.
Assisted by an old acquaintance of Thomas Finch who now lives in New York, they insert themselves into the case. But when the creature turns its murderous intentions on Clarence, Decker realizes that if he can't save the man, their only chance of returning to the twenty-first century will vanish, and they will be stuck in the past forever.
Anthony M. Strong is a British-born writer living and working in the United States. He is the author of the popular John Decker series of supernatural adventure thrillers.
Anthony has worked as a graphic designer, newspaper writer, artist, and actor. When he was a young boy, he dreamed of becoming an Egyptologist and spent hours reading about pyramids and tombs. Until he discovered dinosaurs and decided to be a paleontologist instead. Neither career panned out, but he was left with a fascination for monsters and archaeology that serve him well in the John Decker books.
Anthony has traveled extensively across Europe and the United States, and weaves his love of travel into his novels, setting them both close to home and in far-off places.
Anthony currently resides part of the year on Florida's Space Coast, and the other part on the beautiful coast of Maine, with his wife Sonya, and two furry bosses, Izzie and Hayden.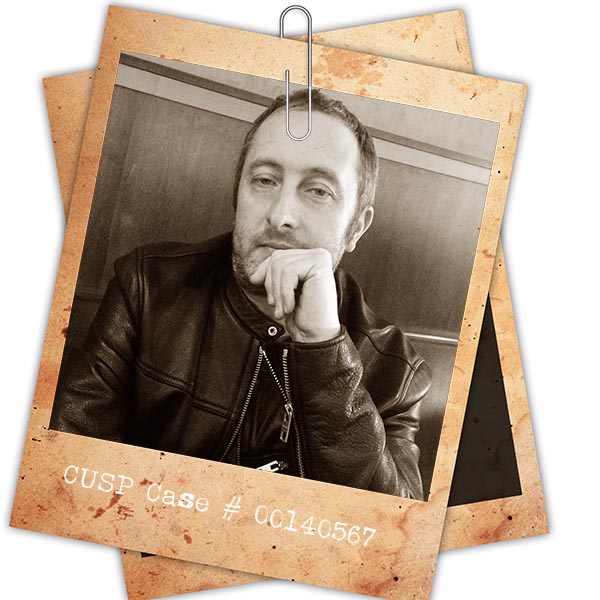 An intriguing and thought provoking mystery, unlike anything I've read before. It kept me on the edge of my seat and I couldn't put it down.